Frequently Asked Questions
How do I know The Vegan Cakery is a reputable business?
The Vegan Cakery is an ethically vegan business, run and owned by vegan baker Michelle Orme, and is fully approved by the local environmental health officer, receiving the maximum 5 out of 5 star rating. Fully insured and with Level 2 Food Hygiene for Catering Certification, customers can have the utmost confidence purchasing from The Vegan Cakery which operates a 100% vegan environment.
Postage and Packaging?
All cakes and treats are securely boxed with the utmost attention to detail in premium packaging. The size and artistic detail of a product determines the style of packaging to ensure the safest transit
Do you cater for those requiring soya free products?
Yes, most products can be made without the use of soya but soya is used in The Vegan Cakery kitchen - requests should be made when placing an order.
Do you cater for those with nut allergies?
Yes, products can be baked without nuts but nuts are used in The Vegan Cakery kitchen.
Do you cater for those with other allergies?
The Vegan Cakery does not consider itself a 'free-from' bakery. All products are vegan, produced in a vegan environment, so there are no animal products or animal-derived ingredients whatsoever. The Vegan Cakery has no control over the production of ingredients used within the baking process, though, so guarantees cannot be given for those with specific allergies.
---
Delivery Time?
Standard post for all items is through a 'next day' signed for service - please note the next day deliveries are from date of dispatch, not date of order as all products are baked fresh to order. No items are ever pre-baked and frozen or refrigerated. Where possible, personal hand delivery is achievable within a five mile radius. The Vegan Cakery does not mail products on Fridays due to the chance of orders remaining in the postal system over a weekend, therefore risking the products not reaching the customer in a condition the business would be happy or satisfied with.
Do you cater for corporate events, weddings and special occasions?
If an order is for any of the above, where products are being presented to guests, The Vegan Cakery advises customers to get in touch beforehand as such orders must be hand-delivered.
Do you cater for those requiring gluten free products?
The Vegan Cakery is no longer accepting orders for products baked with gluten-free ingredients due to time constraints and the practicalities of a very busy order book.
ABOUT VERY-LOW GLUTEN
Must contain no more than 100 parts of gluten per million, and must contain ingredients that have been specially processed to reduce their gluten content, so will be mostly found on specialist products.
Coeliacs can eat small amounts of these foods but they should get advice from a dietitian or health professional about how often they can eat them.


ABOUT GLUTEN-FREE
Gluten-free – Suitable for people with coeliac disease (these foods can have no more than 20 parts of gluten per million). The new rules mean the phrase 'suitable for coeliacs', can only be used alongside the terms 'gluten-free' or 'very low gluten' and can't be used on its own.
---
Any further questions?
Please email The Vegan Cakery and we'll aim to respond as quickly as possible.
Contact Us
About
The Vegan Cakery is an ethically vegan owned and run, multi award winning, 100% vegan business. Animal welfare, and the support of charities and sanctuaries, is at the heart of everything TVC does, and has been since it was created in 2012

BEST VEGAN CAKES
Vegfest UK Awards 2020
BEST VEGAN DESSERTS
Vegfest UK Awards 2019
BEST VEGAN BAKERY
& CAKES
Vegfest UK Awards 2018
BEST VEGAN BAKERY
& CAKES
Vegfest UK Awards 2017
BEST VEGAN BAKERY
& CAKES
Vegfest UK Awards 2016
BEST VEGAN CAKES
UK Vegan Awards 2016
BEST VEGAN BAKERY
UK Vegan Awards 2015
BEST VEGAN BAKERY
Vegfest UK Awards 2015
BEST VEGAN COMPANY
UK Vegan Awards 2013
---
Contact
The Vegan Cakery
22 The Wranglands, Fleckney, Leicestershire LE8 8TW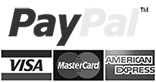 The Vegan Cakery is a registered trade mark No. 2643309
© Copyright 2016 The Vegan Cakery. All Rights Reserved. Site Design by Racecar