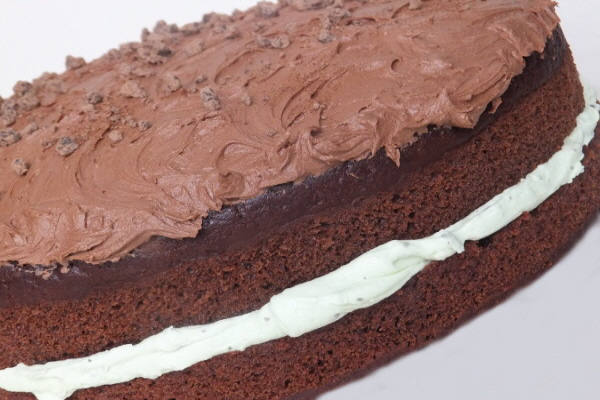 Mint Choc Chip Flavour Cake
NEXT AVAILABLE DELIVERY DATE:
29/11/2017
Due to the large volume of orders received, often many months in advance, if you require products for a specific date please check availability by email first. Thank you!
Product Description
Scrumptious chocolate layer cake, with a mint choc chip flavour filling and topped with a generous sprinkling of mint chocolate pieces – tastes just like a mint choc chip ice-cream, but this won't melt!
Allergen information: contains wheat gluten, soya (may contain nuts)