Charity of the Month
Charitable work is central to the core beliefs and philosophy of The Vegan Cakery. In addition to regular fund raising throughout the year for a number animal welfare charities and sanctuaries, TVC also selects a 'Charity of the Month' which receives a donated percentage of all sales in that given month.
The Grand Challenge

About Grand Challenge
The Vegan Cakery took Dr Hadwen Trust's 'Grand Challenge' to raise £1,000 for the charity's pioneering brain tumour research.
Find out more about the vital work of Dr Hadwen Trust HERE
Charity of the Month – August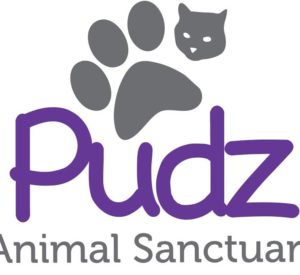 Pudz Animal Sanctuary
Founded in November 2013 by all-round friend of the animals Shena Louise, Pudz Animal Sanctuary is a truly wonderful charity.
Named after Shena's first rescue, a special cat named Pudding who she rescued in 1993, she initially self-funded the rescue and care of a variety of animals.
When external financial help became necessary, with an ever-expanding number of rescues, Shena set-up Pudz in Pudding's memory – he passed over the rainbow bridge in 2010.
With true vegan ethics and heartfelt care for all rescued animals in their care, Shena and husband Ian work tirelessly.
Find out more HERE
Sign Up Today
Receive more news & information about our activities before they happen - and find out how to take part.
Subscribe
About
The Vegan Cakery is an ethically
vegan owned and run, multi award
winning, 100% vegan business.
Animal welfare, and the support of
charities and sanctuaries, is at the
heart of everything TVC does, and
has been since it was created in 2012.
BEST VEGAN BAKERY & CAKES
Vegfest UK Awards 2017
BEST VEGAN BAKERY
& CAKES
Vegfest UK Awards 2016
BEST VEGAN BAKERY
& CAKES
Vegfest UK Awards 2015
BEST VEGAN CAKES
UK Vegan Awards 2016
BEST VEGAN BAKERY
UK Vegan Awards 2015
BEST VEGAN BAKERY
Vegfest UK Awards 2015
BEST VEGAN COMPANY
UK Vegan Awards 2013
---
Contact
The Vegan Cakery
22 The Wranglands, Fleckney, Leicestershire LE8 8TW
The Vegan Cakery is a registered trade mark No. 2643309
© Copyright 2016 The Vegan Cakery. All Rights Reserved. Site Design by Racecar