Cookie Policy
This site uses cookies - small text files that are placed on your device to help the site provide a better user experience. In general, cookies are used to retain user preferences, store information for things like shopping carts, and provide anonymised tracking data to third party applications like Google Analytics. As a rule, cookies will make your browsing experience better. However, you may prefer to disable cookies on this site and on others. The most effective way to do this is to disable cookies in your browser. We suggest consulting the Help section of your browser or taking a look at
the About Cookies website
which offers guidance for all modern browsers.
About
The Vegan Cakery is an ethically vegan owned and run, multi award winning, 100% vegan business. Animal welfare, and the support of charities and sanctuaries, is at the heart of everything TVC does, and has been since it was created in 2012.

BEST VEGAN BAKERY & CAKES Vegfest UK Awards 2017
BEST VEGAN BAKERY & CAKES Vegfest UK Awards 2016
BEST VEGAN BAKERY & CAKES Vegfest UK Awards 2015
BEST VEGAN CAKES UK Vegan Awards 2016
BEST VEGAN BAKERY UK Vegan Awards 2015
BEST VEGAN BAKERY Vegfest UK Awards 2015
BEST VEGAN COMPANY UK Vegan Awards 2013
---
Contact
The Vegan Cakery 22 The Wranglands, Fleckney, Leicestershire LE8 8TW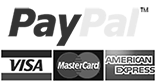 The Vegan Cakery is a registered trade mark No. 2643309 © Copyright 2016 The Vegan Cakery. All Rights Reserved. Site Design by Racecar