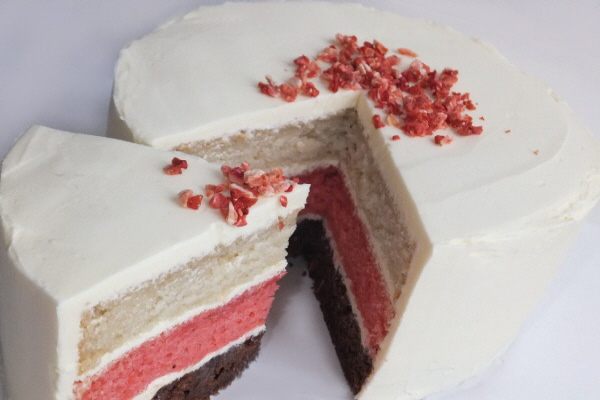 Three Layer Neapolitan
NEXT AVAILABLE DELIVERY DATE:
29/11/2017
Due to the large volume of orders received, often many months in advance, if you require products for a specific date please check availability by email first. Thank you!
Product Description
There is three layer gateau…then there is TVC's three layer neapolitan gateau!
Layers of vanilla, chocolate and strawberry sponge come together with a delicious vanilla icing topped with delicious strawberry pieces
Allergen information: contains wheat gluten, soya (may contain nuts)